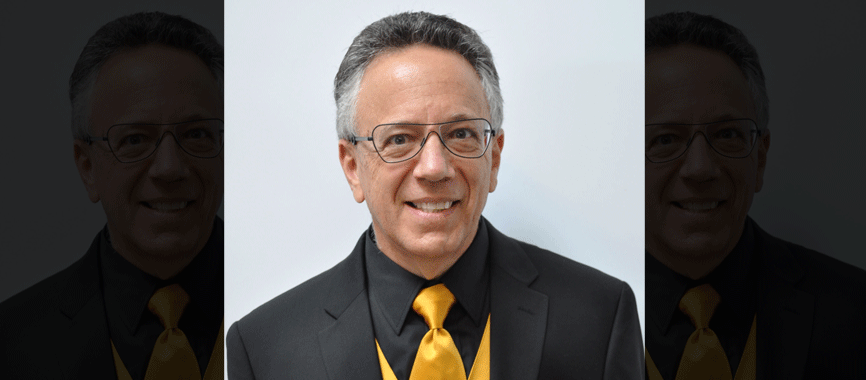 Born and raised in Seattle, Chuck Caplan graduated from Garfield High School, and went to UW for 3 years.  He then transferred to Johns Hopkins (not "John"…it's "Johns") for medical school, and returned to Seattle for specialty training in Otolaryngology (Saythat three times fast.  It's doctor-speak for Ear, Nose, & Throat).  Dr. Chuck has been practicing in Renton for 38 years, and is now tapering down toward retirement at the end of this year.
Chuck sang in the choir in junior high school–alto in 7th grade and tenor in 9th–and played violin in the orchestra there and in high school.  In college, he was always the guy with the guitar leading the folk songs (it was the 60s, after all).  In medical school, Chuck and two of his classmates sang three-part catches, which are rounds, but usually politically incorrect.  You gotta love a guy with a sense of humor, huh? Chuck didn't do any more organized singing until the beloved cantor emeritus at his synagogue no longer wanted to lead the morning service on the High Holidays, which he had been doing since his formal retirement.  The service lasts about an hour.  The cantor asked him if he would be willing to learn it and take over that responsibility.  Chuck was honored to have been asked, and has been doing it now for over 25 yrs. Chuck's introduction into barbershop involves one of our other members.  Chuck currently practices at Valley Medical Center, and has gone in to consult with the pathologists on some of his surgical cases.  One day he was in Ira Allen's office and noted a picture on the wall of a barbershop quartet.  Ira told him about RVH, the chorus he was in, and invited him to their show.  He didn't go.  Ira invited him again the next year.  He didn't go. Then he invited Chuck to a guest night, and he never left.  When Ted was leaving as director of RVH, Chuck visited NWS, and it was the evening when the plan for a new chorus culture was being presented, and the time when NWS and Donny were courting each other.  He decided that if Donny became the director, he would join the chorus, and the rest is history. Time constraints have severely limited his quarteting.  While in RVH, he had a quartet for about a year and a half. 
Although they didn't last, they did manage to win the novice award at the Division competition.  Even though time is tight for Chuck, he still manages to be the section leader for the baritones, and has been known to sing a mean tenor if you need someone to fill in on a tag or polecat song.
Chuck and his lovely wife Marilyn have been married for 48 1/2 yrs.  They have two sons; one living here and one in Chicago, and two adorable granddaughters in Chicago.  Chuck's mom was a professional opera singer, and sang with some of the companies that antedated (that means "came before."  He is adoctor, after all.) the Seattle Opera.