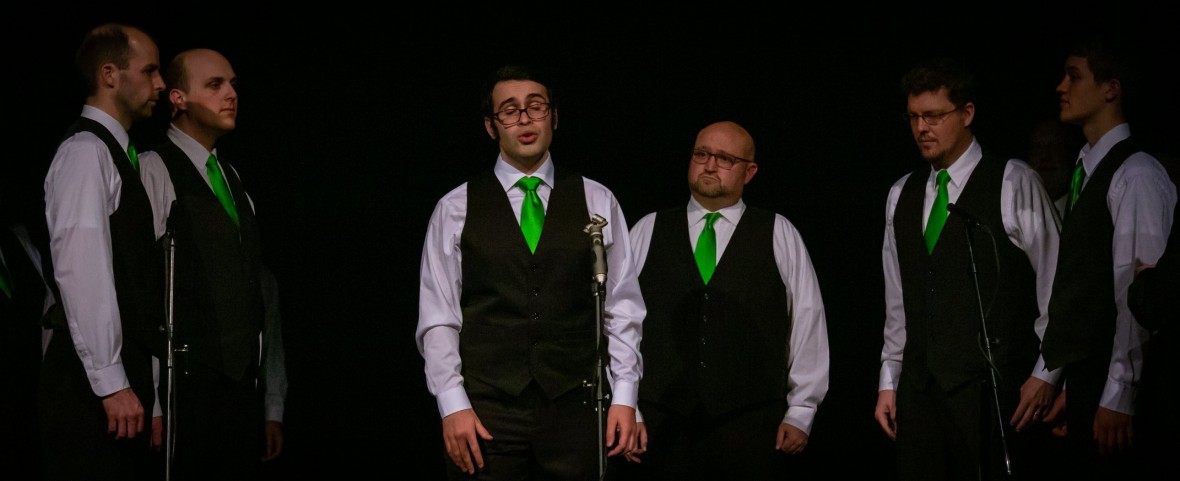 VP Membership, Disgruntled Millenial
Northwest Sound members know Isaac Banner from his great work introducing new members to the chorus. In fact, you may very well be one of those new members! He has been singing lead with the chorus since 2015, he is a member of the aforementioned new member orientation team, and he is the attendance administrator. Isaac moved out to the Seattle area after joining Microsoft as a software developer. Before moving out here he worked in Denver, CO for a medical software company. He attended The Rochester Institute of Technology in western New York for a bachelor's degree in Computer Science.
Isaac grew up in a music-loving family in upstate New York. His immediate family could actually form a pretty sweet jazz group: his mom plays piano, his dad the violin, and his sister the viola. [This author is assured however that they have not formed such a traveling band and they have not adopted the name "The Banner Years," even though that's clearly a great idea.] His extended family is spread out across the country and the world: New York, Washington, Colorado, Massachusetts, Michigan, England, and Israel.
Isaac first started singing in a classical youth chorus when he was 5, and sang classical music up until college. He joined a contemporary A Cappella group at RIT, but he found the endless "dm's" and "dah's" to be a bit too boring and started looking for something more challenging. His friend was in a barbershop group and he invited a somewhat skeptical Isaac along to check it out. After hearing the movement and depth of the music, Isaac was hooked. After moving out to the Seattle area in 2015, he looked up the nearest barbershop chorus online and happened upon the best one: ours!
And if Isaac seems to jump into choreo of our songs naturally and fluidly: it's for a good reason. Isaac, along with his father and sister, are long time Contra dancers. If you ever want to go check it out, just ask him—he loves teaching newbies! He also plays table-top games and card games, such as "Dungeons and Dragons" and "Magic: The Gathering."