It's not a matter of "Do you like to sing?"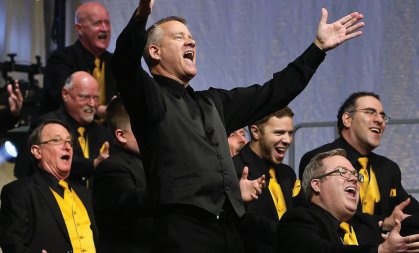 It's "Where do you like to sing?"
Everybody sings. Maybe in church. In the car. In the shower.
But when you get a tune in your head, there's no avoiding it.
We're blessed with a new and most excellent director in Ken Potter and if you – or a special man in your life – have any interest in song, give us a try!
There's no obligation. Just beautiful music. And you won't meet a better (and more forgiving) group of guys this side of Lake Washington!
We rehearse most Wednesday evenings at 7 p.m. at the Temple B'Nai Torah in Bellevue, WA. All are welcome to visit or join in. (If you'd like to double-check before you drive, call Joe Hage at 425.415.6171.)
Email us for information. And maybe we'll see YOU on the risers!