Submitted by Chris Powell on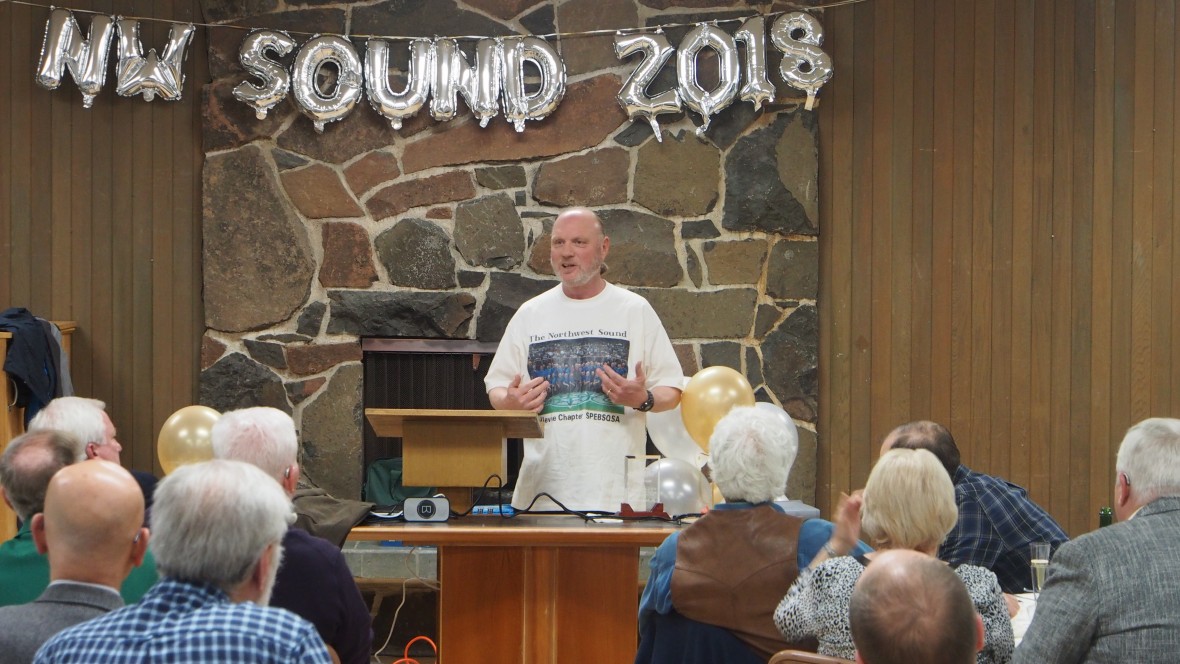 The finale to the annual awards dinner was an induction into the NWS Hall of Fame.  This year the inductee was Bobby Gray Jr., director of NWS from late 1990 to 1998, who was present to receive the honor.  Bobby's tenure with NWS was marked by numerous feats and accomplishments for the chorus.  In his first year he took NWS to an Evergreen District championship while at the same time taking his prior chorus, Sun Harbor Chorus, to their district championship.  The following year, NWS was 12th at International in Louisville.  Under Bobby's direction, NWS repeated as district champions in 1991, 1992 and 1994 and placed 9th twice at International in New Orleans and in Calgary.  Bobby was also a significant motivating force behind the 1991 merger of NWS and the Lake Washington Skippers, expanding the membership of the chorus to over 80 men.
In his acceptance speech Bobby described how the chorus had helped him survive a bout with cancer, leaving not a dry eye in the house.