Submitted by Chris Powell on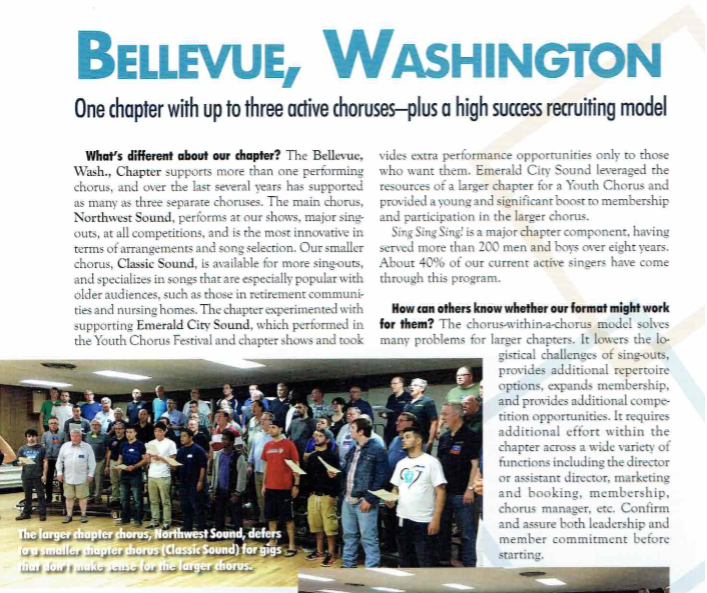 Northwest Sound was featured in the July/August issue of the Harmonizer, a magazine for 25,000 participants and fans of barbershop harmony around the world.  The article described innovative features of the chorus that serve as inspirational and organizational models for other barbershop choruses seeking to improve their community engagement. The chorus was one of nine choruses featured from the more than 700 choruses in the Barbershop Harmony Society.
One Northwest Sound outreach program featured in the article is the "Sing, Sing, Sing!" which provides six weeks of free singing lessons to members of the community plus an opportunity to perform with the chorus.  The program is in its ninth year and has helped more than 200 local men create artistic expression in their lives.  More than 40% of the current 65 chorus members joined via this outreach. "Sing, Sing, Sing!" is generously supported by a grant from the Bellevue Arts Commission. The next session of "Sing, Sing, Sing!" starts at 7pm October 31st and continues through December 5th.