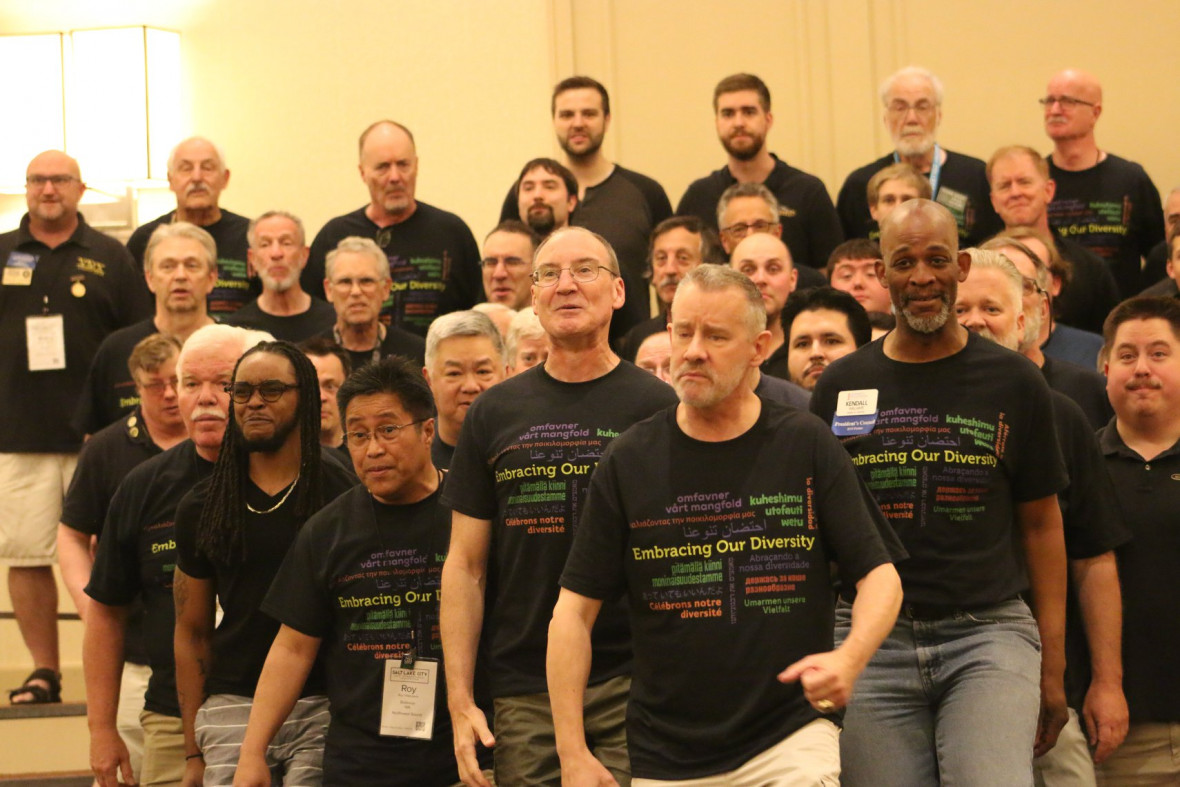 Embracing our diversity!
One of the lyrics in How Far We'll Go in our recent contest set says "… yet, we stay right here in this chorus, rise to the challenges before us, embracing our diversity."  This passage was a central theme for the chorus throughout the preparation and performance of this set and a core belief in the chorus culture.  We chose to capture and promote this theme with shirts made for the occasion and worn by chorus members and our significant others throughout the week of the International BHS convention in Salt Lake City.
The shirts feature the excerpted lyric then show our diversity by presenting the phrase translated into a dozen different languages in a word cloud on the front of the shirt.  The translated phrases are printed in different colors both echoing the vests we wore during the performance and signifying our diversity.  The back of the shirts describe the contest date and location.  The message lives on even after the contest as members continue to wear their shirts to rehearsals.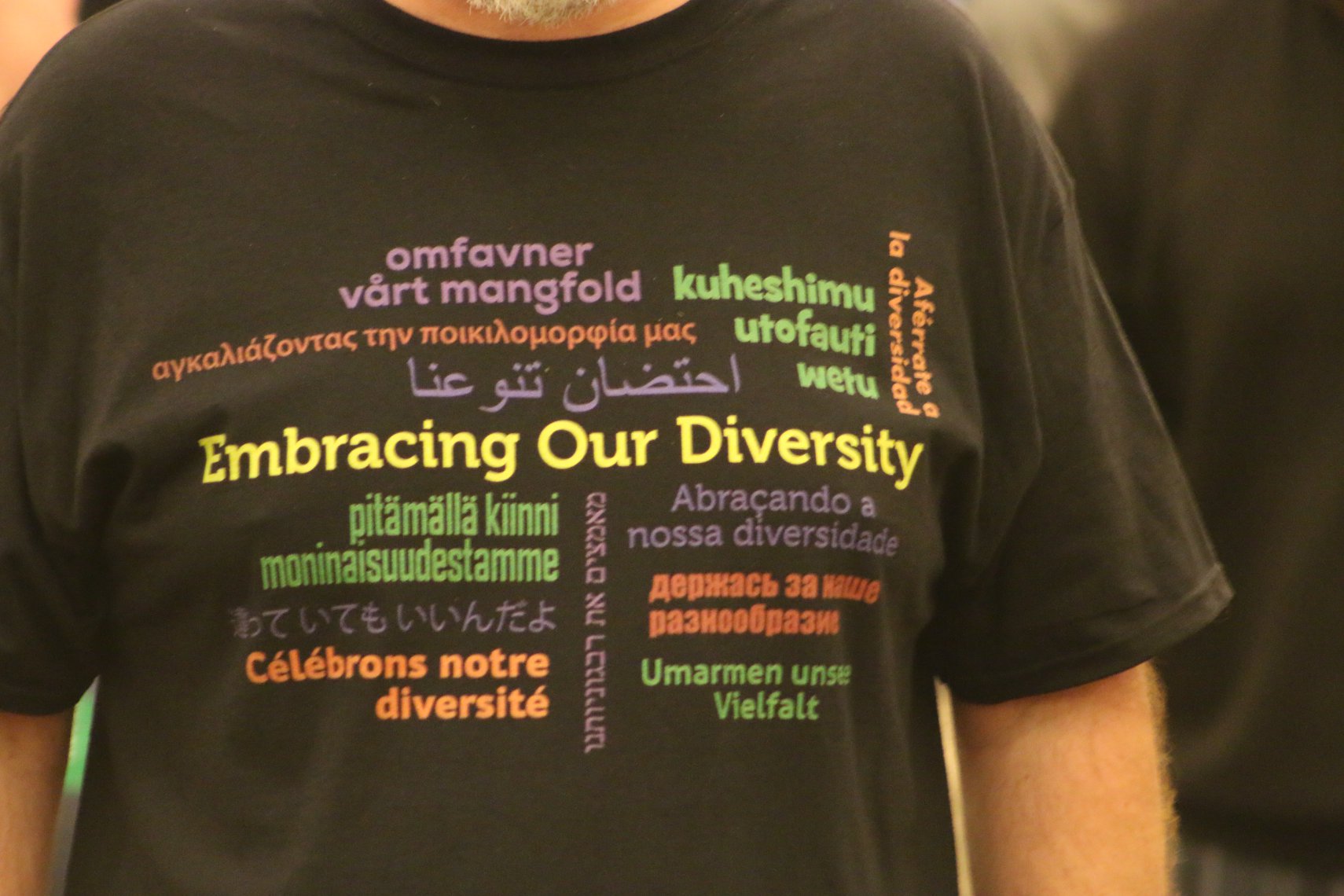 Photos by Tom Arnberg