Submitted by Chris Powell on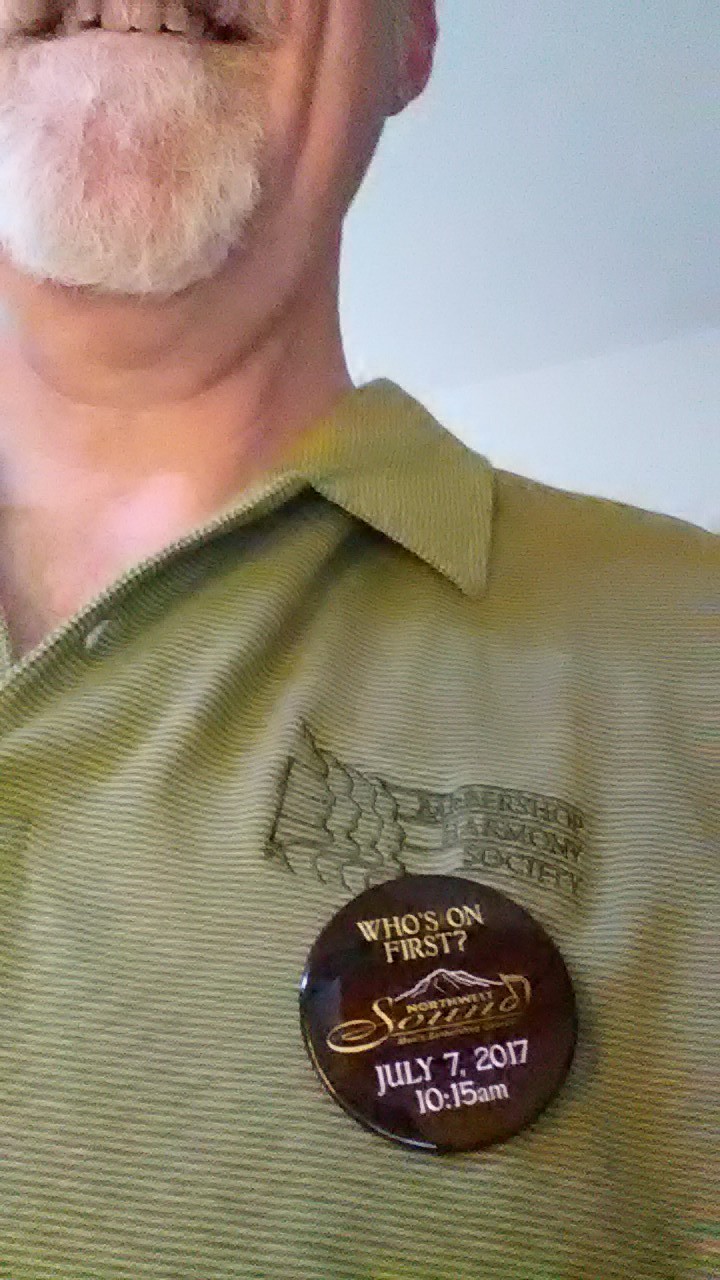 The "Who's on first?" buttons are in!  The buttons promote our appearance at the upcoming International convention and contest in Las Vegas, where we will be the first chorus to compete.  You won't want to miss it!
Thanks to the team who originated the idea and provided design guidance and encouragement.  In no particular order they were: Bill Hickman, Dan Keating, Rob Mitchell, Joe Hage, John Ludeman, Kendall Williams, Ken Potter, and Ira Allen.  Special thanks to Rob Mitchell for locating the original art for the Northwest Sound logo in its 1997 file format and Randy Forgaard for technical and artistic design, being able to create modern files from the obsolete originals, and knowing the best place to get buttons made.